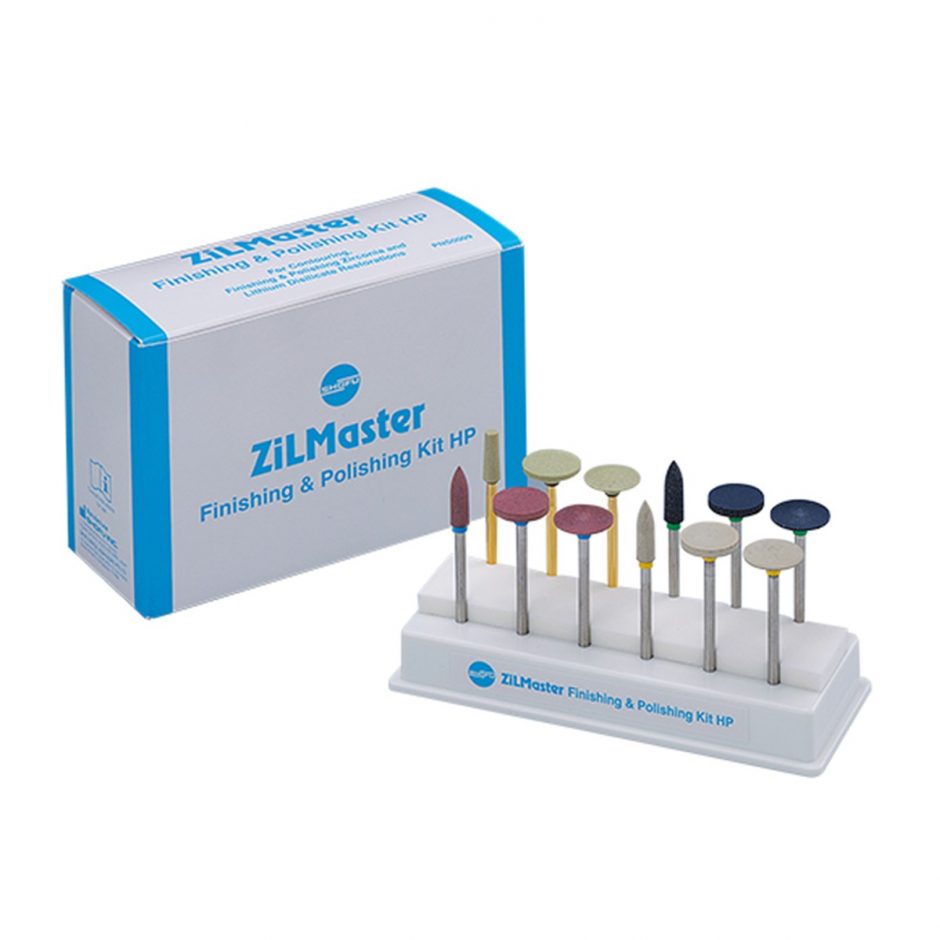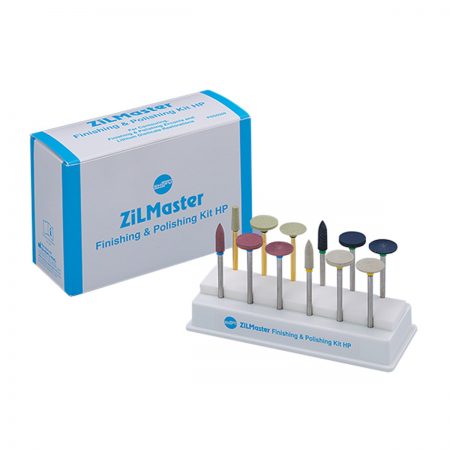 A comprehensive and resilient, diamond impregnated finishing and polishing system for lab/chairside use, containing an assortment of Dura-Green DIA and colour-coded ZiLMaster Polishers that provide the highest natural lustre on all types of modern ceramics including zirconia and lithium disilicate restoration.
Features
This kit is suitable for finishing and polishing oxide and silicate ceramic restoration
Fast and efficient contouring with Dura-Green DIA. Dura-Green DIA comprises of densely packed diamond particles from the surface to the core of the abrasive head to enable superior and consistent cutting efficiency until the entire abrasive is worn out.
Fine finishing and smoothening to eliminate all remaining scratches with ZiLMaster Coarse
Pre-polishing with ZiLMaster Medium
High lustre polishing with ZiLMaster Fine. ZiLMaster polishers are designed with an excellent balance of the diamond particle size, distribution and the resilient silicone binder to assure the smoothest surface and high natural gloss with minimal wear of the abrasive.
The durable abrasive points are autoclavable and durable.
Packaging
The Kit [PN S0009] contains:
Dura-Green DIA HP – TC4, KN7 & WH6 x 1 each
ZiLMaster Coarse HP – Bullet, KN7 & WH6 x 1 each
ZiLMaster Medium HP – Bullet, KN7 & WH6 x 1 each
ZiLMaster Fine HP – Bullet, KN7 & WH6 x 1 each