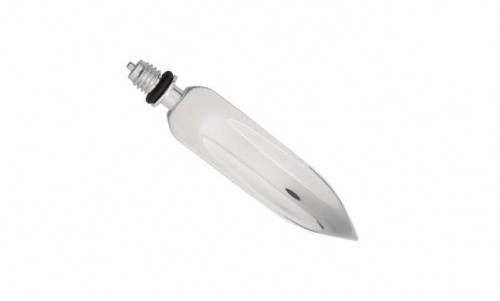 Large wax knife – Quick and delicate
Function & Performance
The large wax knife is suitable for all requirements in partial and full denture prosthetics.
Advantages
Ideal for taking up large and small amounts of wax.
Sculpting tip is ideally suited for optimal contouring of the interdental space.
Vertical and horizontal curvature for contouring natural curves.
Tip:
Contaminated Waxlectric tips are easily cleaned. Carefully sandblast the contaminated tips with your sandblaster at approx. 2 bar. A glass bead based abrasive should be used, e.g. Rolloblast 50 µm. Your Waxlectric tips will then shine again with a new luster.