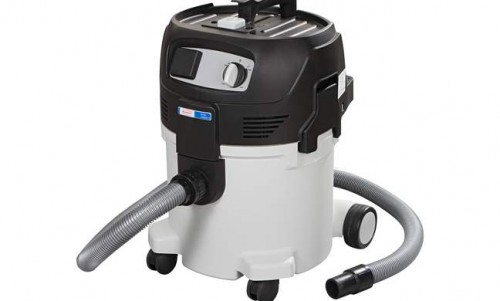 Vortex compact 3L – Extraction – robust and versatile
Function & Performance
The Vortex compact 3L is a wet and dry extractor, specially developed for use with equipment.
Advantages
Optimum protection against fine dusts (99.9% filtration efficiency) using a 2-stage filter system with M Class fine filters, optional also H/Hepa filters (art. no. 900034410/-4420).
25 % increase in the filter capacity at the press of a button using the free-filter system.
Extremely powerful due to high-speed suction turbine with 3,600 Watt and 3,700 l/min.
Details
Wet suction function makes it ideal for use with water-cooled trimming procedures.
Dust free removal using an extremely tear-proof, large filter bag (15 L) made from nano-fiber fleece with integrated sealing system.
Long service life of the washable PET fleece fine filter.