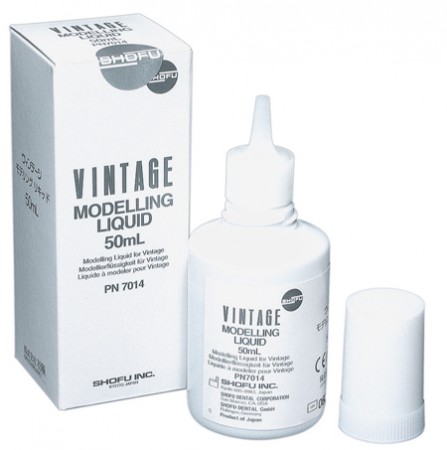 Overview
Vintage Modelling liquid can be instead of distilled water for precise build up of Vintage Series of porcelain without affecting its firing schedule.
It enhances the handling properties for a precise build-up and increases the working time by keeping the porcelain moist much longer.
Distilled water can also be added to adjust the consistency of the mixture.
Compatible with the body and enamel powders of Vintage, Vintage Halo, Vintage AL and ZR porcelain systems.
Packed in a Bottle of 50ml [PN 7014] / 500ml [PN 7015]