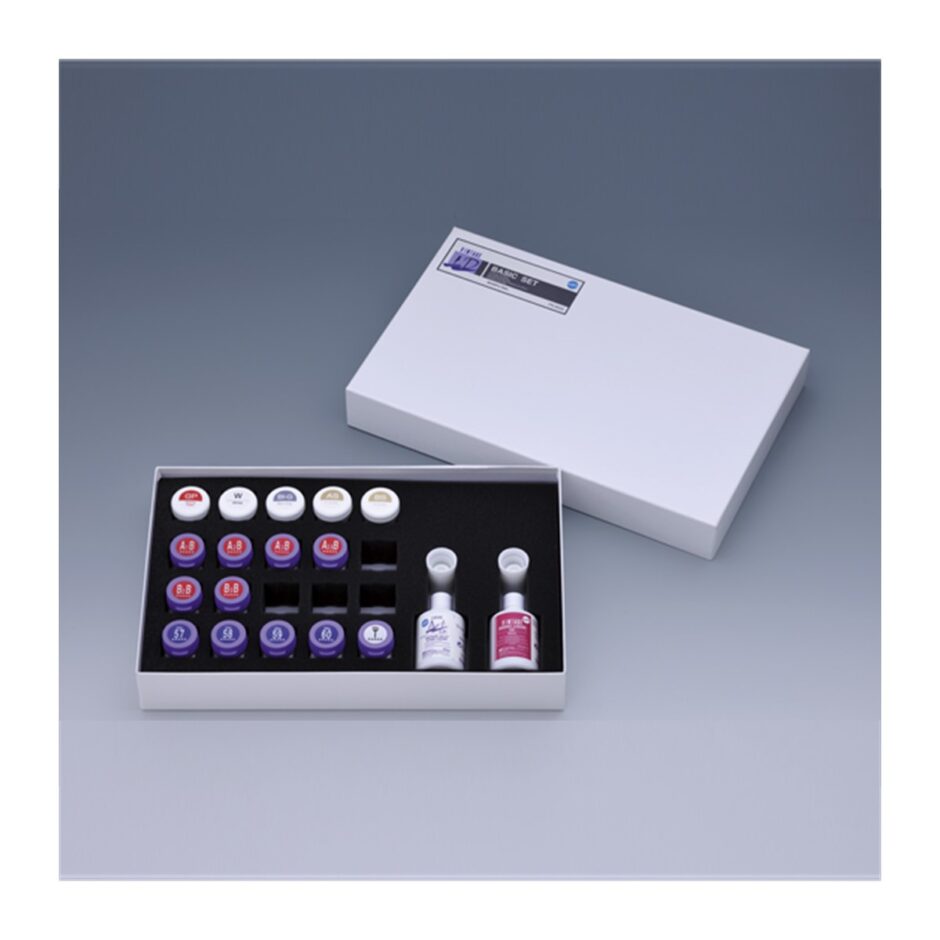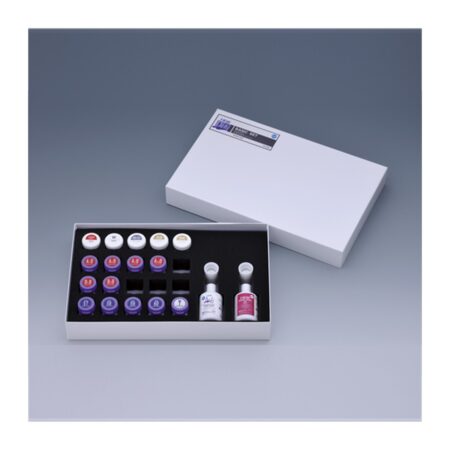 Lithium disilicate porcelain for all-ceramic restorations
The low-fusing silicate glass ceramic was developed based on latest material science findings about firing on press objects from lithium disilicate. There are dentine shades in classical colours as well as various effect shades and translucent and opalescent incisal shades available.
The combination of the powders offers unlimited options for the production of aesthetic restorations in the cut-back or layering technique. Vintage LD is low-fusing and can be fired at 800 °C or less.
Benefits
Excellent colour match to natural teeth
Tooth like abrasion properties
Based on the VITA* Classical Shade System
Use of the staining, layering or cut-back technique
Indications
Production of all-ceramic restorations from lithium disilicate
Packaging
Vintage LD Basic Set [PN 8500] contains:
Vintage LD Powder Body 15 gm – A1B, A2B, A3B, A3.5B, B2B, B3B x 1 each
Vintage LD Powder Opal Enamel 15 gm Opal 57, Opal 58, Opal 59, Opal 60 x 1 each
Vintage LD Powder Opal Effect 15 gm – Opal T x 1
Vintage Art LF Stains 3 gm – W, Bl-G, AS, BS x 1 each
Vintage Art LF Glazing Paste 3 gm – GP x 1
Vintage Art LF Stain Liquid 50 ml x 1
Vintage Mixing Liquid HC 50 ml x 1