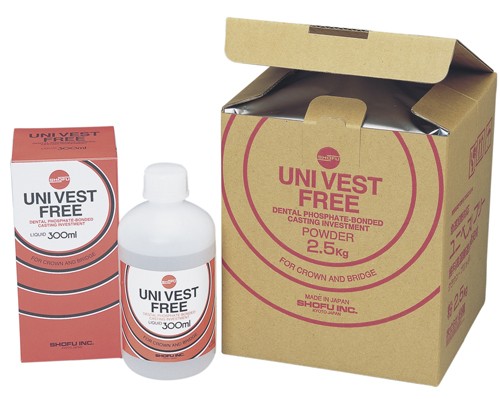 Overview
A phosphate-bonded investment that produces accurate castings with precious or non-precious alloys, simply by adjusting its water/liquid ratio.
This graphite and gypsum free investment is compatible with both quick and conventional burn-out technique. It can be placed into a preheated furnace at any temperature and heated up to 800°C, 30 minutes after investing.
Thermal expansion and surfaces of the casting remain stable and are unaffected by differences in heating methods or furnace temperatures.
Easy to devest with a good setting expansion rate of 1.1%.


Individually packed as:
Powder 2.5kg / 10kg,
Liquid 300ml