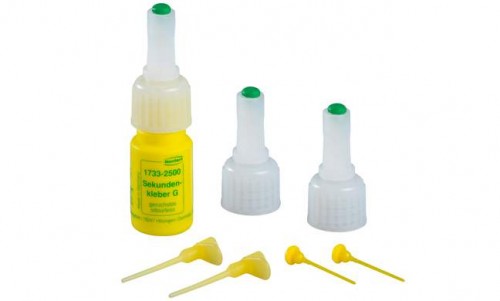 The odourless one – For even more comfort
Function & Performance
Odourless special glue for gluing and sealing plaster, metal, acrylic and porcelain.
Advantages
Odourless glue prevents prevents respiratory irritation.
Specially suitable for gluing fresh plaster or for sealing.
Thin flowing: viscosity 11 MPa's.
Tip:
Having opened the glue for the first time, it should not be placed back into the refrigerator as every opening attracts humidity because of the cold bottles; this affects the glue in the long term. In case the glue is closed and stored at room temperature this problem is reduced to a minimum.