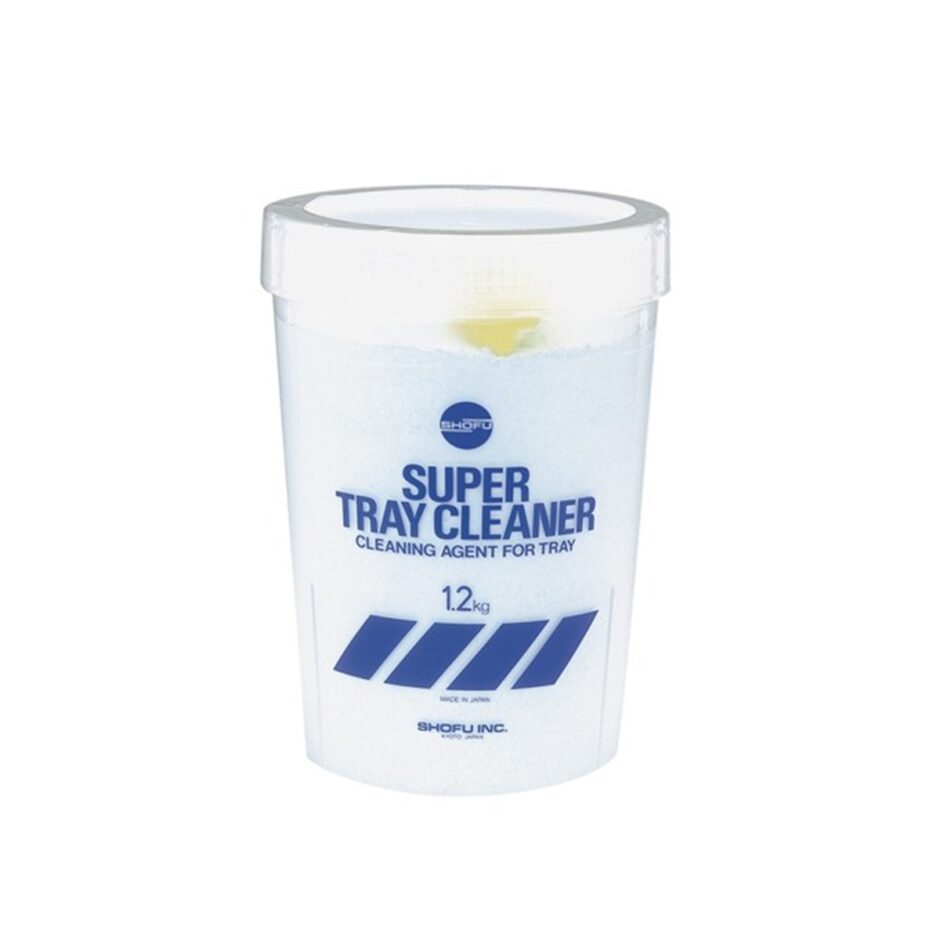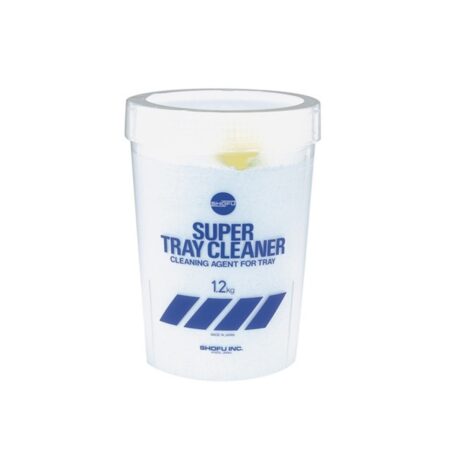 Simple and effective cleaning agent specially designed for cleaning pure stainless steel impression trays.
Features
Mix 4 scoops of powder with 1 litre of warm water (Approx 40°C). The trays should be soaked overnight for best results.
Super Tray Cleaner's strong cleaning power saves 20% more cleaning powder compared to conventional cleaners.
Packaging
Jar of 1.2 kg