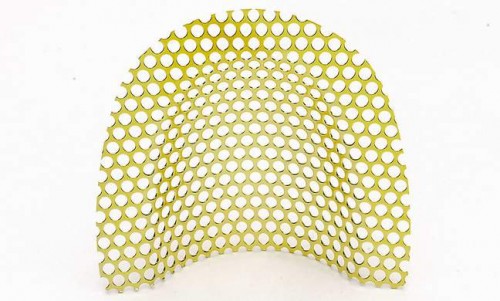 Strengthening grid – Reinforcement for more stability
Function & Performance
Insertion grid with increased stability for complete or partial upper dentures.
Advantages
The denture will stay in position even if breaks or cracks should occur in the acrylic.
In gold-plated or plain version.
Improves the strength of an acrylic denture considerably.
Not available in the US and Canada.