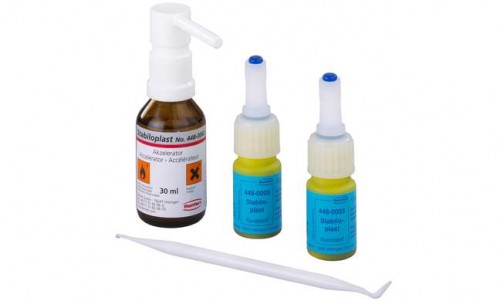 Stabiloplast resin – The general purpose resin
Function & Performance
General purpose resin for fixing, stabilising, connecting and blocking out.
Advantages
May be applied straight from the bottle.
Will adhere to wax.
Has excellent adhesive properties, even to metal.
Tip:
Wax inlays can be removed from the die without distortion if the wax base is stabilised with a thin layer of Stabiloplast. The occlusal surface can then be waxed upon this layer. Tension-free bridge joints can be achieved by connecting crowns and pontics with Stabiloplast rather than joining with wax.