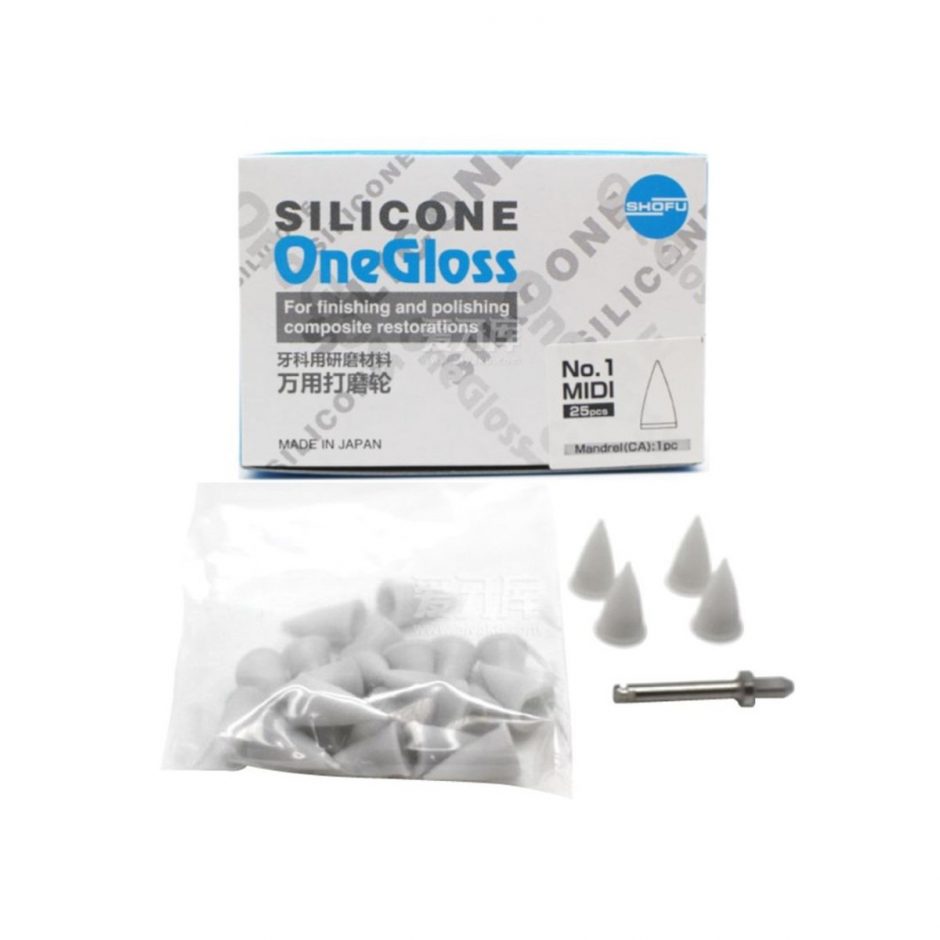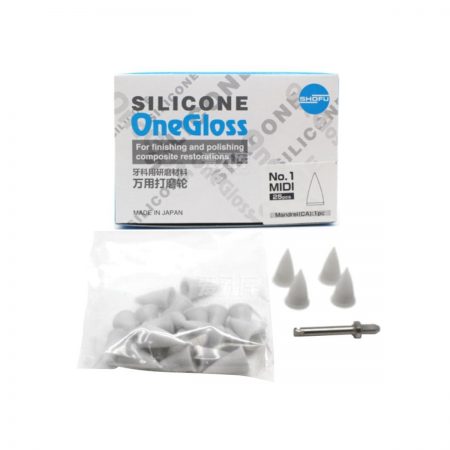 OneGloss is specially created for finishing and polishing of direct aesthetic restorations with only one instrument.
Indication
Finishing and polishing of all tooth coloured restorations
Creating surface texture of direct cosmetic restorations similar to natural teeth
Removing surface stain without damaging the enamel
Polishing of enamel after scaling
Removing excess cement without marring enamel or damaging delicate inlays
Removing excess cement after Orthodontic debanding
Features
The degree of smoothness achieved on the restoration surface is determined by simply altering the contact pressure.
Pressure of approx 1.0 Newton with intermittent water – for finishing
Pressure of approx 0.3 Newton – for polishing
OneGloss polishers are made using a high concentration of aluminium oxide with silicone as a binder.
Saves time as finishing and polishing can be achieved with a single instrument.
Packaging
Silicone OneGloss [PN 0171] contains:
Unmounted OneGloss Midipoint x 25
OneGloss mandrels CA x 1