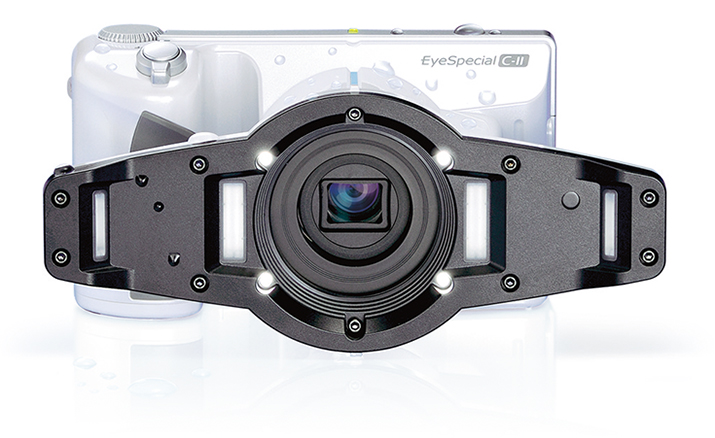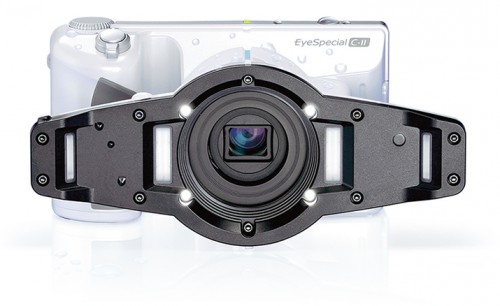 Now, everyone in your dental team can shoot!
Introducing, the new and upcoming mainstay equipment of every dental office – the SHOFU EyeSpecial C-II.
The new SHOFU EyeSpecial camera is designed exclusively for dentistry. With a 12 megapixels sensor, the EyeSpecial C-II has 8 pre-set dental shooting modes to aid dental technicians from routine intra-oral photography to in-lab use:

Standard Mode – For standard intra-oral photography with true colour optimization
Sur

gery Mode – For intra-oral photography from a distance, enabled with a pre-set increased zoom

Mirror Mode – For intra-oral photography using a mirror. Automatic flash adjustment reduces glare from mirrors and the mirrored image is corrected by flipping the photo horizontally or vertically

Face Mode – For shooting facial profile and/or upper torso, facilitated by deactivation of auto-cropping feature

Low Glare Mode – For photographing details of anterior teeth, working models and indirect restorations

Whitening Mode – For shade comparison pre- and post-whitening

Tele Macro Mode – For extreme close-up anterior shots, requires the use of the Macro lens supplied with the camera

Isolate Shade Mode – For isolation of shade of optimal shade matching, by automatically blocking our gingival shades to improve visual acuity of tooth colour. A convincing patient communication tool as all minor defects and imperfections on the tooth surface are visible.
Download Product Brochure!
Watch Video Demo Now!
The tagline "Now anyone in your dental team can shoot!" is no bluff either.
SHOFU products are designed to be the best in the ever evolving world of dentistry, and the EyeSpecial C-II is no exception. Made to be easy, simple and fool-proof, some of its features include:
An ultra-light and compact frame allows single-handed photography, while freeing the other hand to hold the cheek retractor or mirror, unlike most conventional digital dental cameras that are bulky and require additional components
Large 3.5 inch LED touchscreen for users to view, scroll through images and select preferred options easily
Compatible with Wi-Fi SD Card for instant direct transfer to computer, tablet or smartphone to facilitate immediate case discussion and treatment planning
Durable, scratch resistant frame that is water and chemical resistant, for effective infection control
Easy illustration of magnification indicator allows selection of appropriate range / ratio while auto cropping function crops image to preferred ratio even when shooting distance is not optimal
Patient ID management function to register patient specific unique ID
Additional draw option enables user to highlight area of interest in the image
PC and Mac compatible, free Surefile photo management software efficiently archives patient images
Built-in auto-focus, zoom and anti-shake features help to capture precise images
Dental cropping gridlines on the display allows users to take clear, balanced dental photos every time
Proprietary system with automatic flash settings for precise lighting control to capture images in true colour, thus assuring accurate representation of the dental shade
Exceptional depth of field that is consistent with area of focus required in dental photography ensures sharpness and uniformity of the image
Infra-red, UV and anti0reflection filters in the camera help boost image quality
SHOFU products in Malaysia consist of a variety of dental products and equipment aimed towards providing the best and latest technology to ensure the best in customer care.
Get a Free Quote Now!