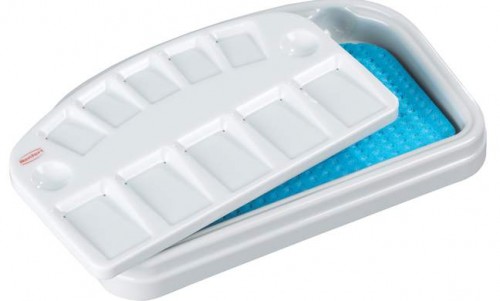 Rainbow – Individual porcelain mixing palettes
Function & Performance
Glazed palette material with perforated wells prevents the porcelain from drying out during the working process.
Advantages
Capillary effect to the wells (2 holes each) moistens the porcelain.
Very smooth palette surface increases the service-life of the porcelain brush.
Continuous use of porcelain due to air-tight lid.