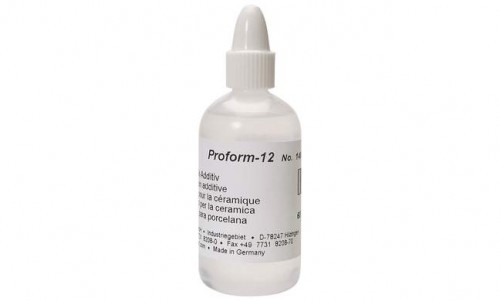 Proform-12 – … for a stable porcelain!
Function & Performance
Proform-12 is a porcelain additive which lends plasticity to the porcelain mass.
Advantages
The porcelain takes on a wax-like consistency.
Improves stability of porcelain when modelling.
Considerably less evaporation just by adding a few drops (remains moist over a longer period).
Tip:
We recommend to use Proform-12 with High-Fusing porcelains at high temperatures. Low Fusing porcelains might turn opaque as a result.