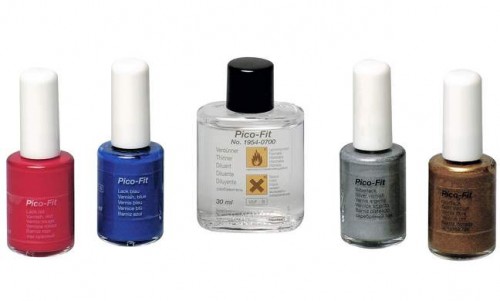 Pico-Fit – The right lacquer for every situation
Function & Performance
High quality die spacer varnish with good contrast on the most popular plasters.
Advantages
Short drying period.
Flow property individually controlled using the thinner.
Builds an even layer thickness and a smooth surface.
Pico-Fit, red
Good contrast against all popular plaster colours.
Layer thickness of undiluted varnish approx. 12-15 µm.
Tip:
Combined use of two different varnish colors is helpful in determining contact points when fitting a cast metal framework.