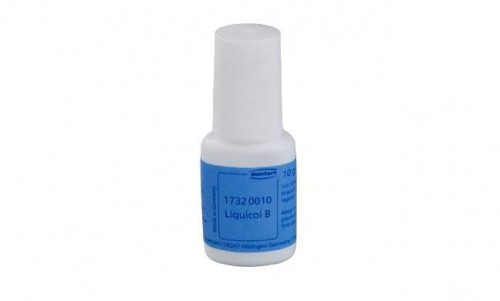 Liquicol B – Rapid sealing
Function & Performance
Extreme low viscosity special glue with integrated application brush, specially for sealing and hardening stone dies and all sections of the stone model.
Advantages
Easy handling and time-saving thanks to integrated, fine application brush.
No other application instruments are required.
A uniform, minimum layer thickness ensures maximum precision and reliability. No moisture uptake or moisture loss through sealed stone sections.