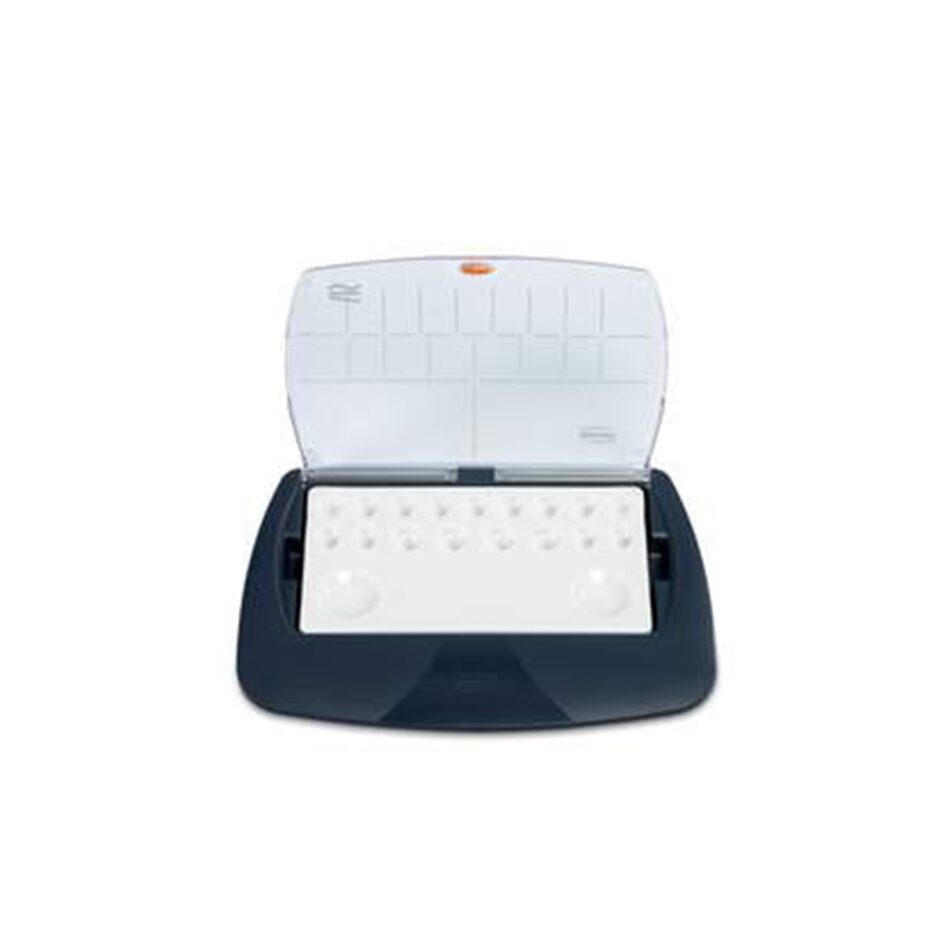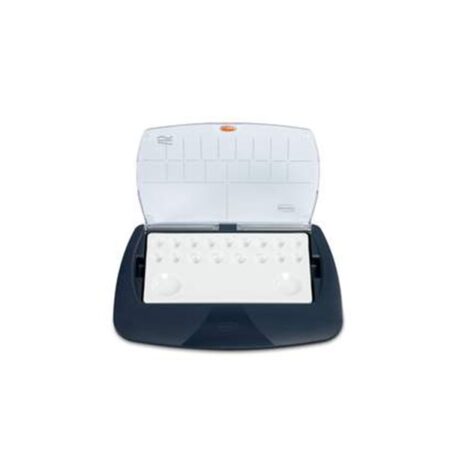 Glazed ceramic tray for preparing and storing stains.
Advantages
Versatility due to 13 drop-shaped, 2 large and 4 small round mixing wells as well as a smooth mixing surface.
Newly developed drop shape: sharp-edged at the back for wiping the brush, tapering at the front to allow controlled dispensing of the stain on the brush surface.