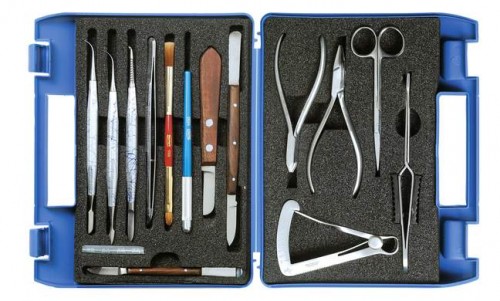 Instrument set Standard – The Optimal Basic Equipment
Function & Performance
The standard set contains everything necessary for the novice dental technician.
Contents
ERGO Wax instrument No. 1, ERGO Wax instrument No. 3, ERGO Wax instrument No. 4, Tweezers rust-proof 15.5 cm, Combi wax brush, Multi-purpose instrument with blades, Plaster knife 13 cm, Wax knife large, Wax knife small, Aderer clasp bending pliers slender, Pointed pliers, grooved, Foil scissors, Soldering tweezers 16 cm, Standard callipers.