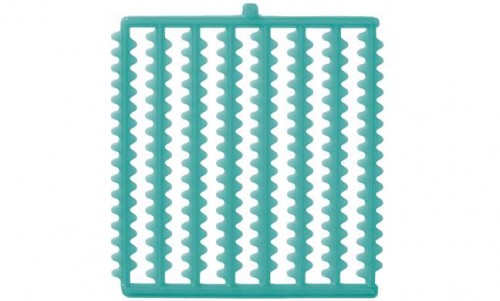 GEO Bar retainer – For maximum retention
Function & Performance
Wax retention for model casting techniques.
Advantages
Easy, stress-free adaption due to the best wax quality.
High pressure stability prevents distortion to shape or structure.
High-quality surface structure for optimal casting results.
GEO bar retainers
Ideal for narrow lower jaw ridges.
Sheet size 70 x 70 mm.
Sheet thickness 1.3 mm.