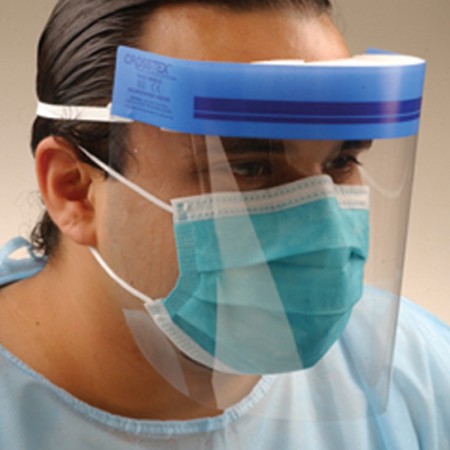 Overview
Full length face shield provides increased level of protection. Featuring a 1½" vented foam headband for increased airflow and comfort.
Product Name: Face Shield
Latex: No
CE: Yes
Made in USA: Yes
Worth Knowing:
Select the best mask for the task! Crosstex masks meet Low (Primary), Moderate and High ASTM* performance classifications, based on: fluid resistance, filtration value, breathability and flammability.