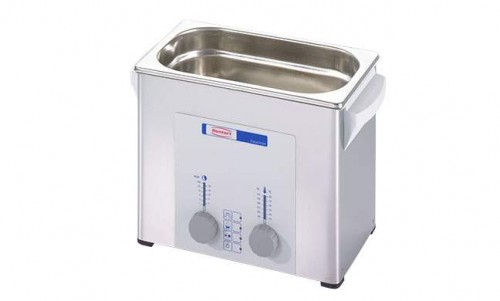 Easyclean – The simplest method for perfect cleaning
Function & Performance
Easyclean lives up to its name. It stands for easy, intensive and gentle ultrasonic cleaning using the latest state-of-the-art technology.
Advantages
Very good cleaning results using the optimally coordinated ultrasonic high-performance transducer system (37 kHz).
Quick, optimal cleaning capacity due to degassing of the cleaning fluid (degas function).
Uniform cleaning intensity on large items based on permanent displacement of the pressure wave maximum zones (sweep function).
Details
Efficient cleaning capacity due to optimal heat distribution with the aid of specially arranged heating elements.
Adjustable heating in 5°C increments (heat range 30°C to 80°C/ 86–176°F).
Long service life due to a highly cavitation resistant stainless steel ultrasonic tank.
Drip-proof control unit integrated in a durable stainless steel housing.