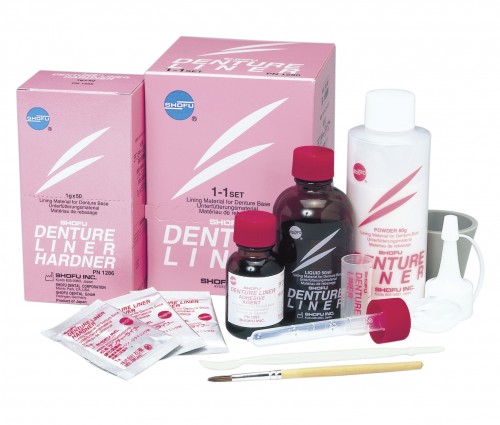 Overview
A chemical cure powder – liquid type acrylic hard relining material for dentures.
MMA free acrylic material increases patient comfort with less irritation, minimum odour and low curing temperature of 47ºC.
There is low heat generation of only 37.6 ºC.
It provides adequate working time, high bond strength to the denture material and an ideal surface hardness to increase durability.
Denture Liner 1-1 Set Contains:
– Powder 80gm, Liquid 50ml, Adhesive 10ml, Hardener (Accelerator – 1gm x 50pkt), Mixing Cup, Measuring Jar, Brush, Spatula, Dropper