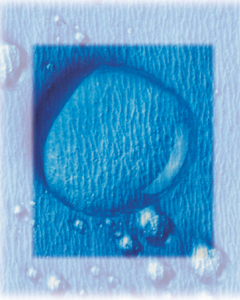 Overview
Use with EtO, steam, gamma irradiation, E-beam sterilization technology.
Highest bacterial filtration efficiency (BFE) available.* Highly permeable – no wet packs. Bacterial barrier to both airborne and waterborne contamination. Outstanding liquid repellancy – water, alcohol, iodine. Even texture to permit immediate visual detection of small pinholes/tears. Meets flammable fabrics act (FFA) requirements.
Latex: No
CE: Yes
Made in USA: Yes
Worth Knowing: Petroleum free – Manufactured from environmentally friendly cellulose material made from wood pulp. Can be processed through Gamma Sterilizers, however their effectiveness will be diminished 15 to 20%, i.e. if you did a tear strength test on the material prior to Gamma and post Gamma, the strength would be diminished 15 to 20% post Gamma. Eliminates skin sensitivity issues associated with oily residues inherent in plastic based wrappers.
REF# SW12 , 1000/CASE , 12″X12″/30X30CM (Blue)
REF# SW15 , 500/CASE , 15″X15″/38X38CM (Blue)
REF# SW18 , 500/CASE , 18″X18″/46X46CM (Blue)
REF# SW20, 500/CASE , 20″X20″/51X51CM (Blue)
REF# SW24 , 500/CASE , 24″X24″/61X61CM (Blue)
REF# SW30 , 250/CASE , 30″X30″/76X76CM (Blue)
REF# SW36 , 250/CASE , 36″X36″/91X91CM (Blue)
REF# SW40 , 250/CASE , 40″X40″/102X102CM (Blue)
REF# SW48, 100/CASE , 48″X48″/122X122CM (Blue)
REF# SW54 , 100/CASE , 54″X54″/137X137CM (Blue)