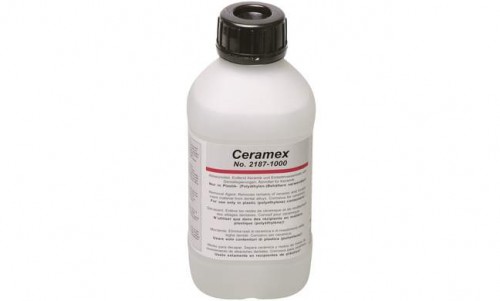 Ceramex – Porcelain removal made easy
Function & Performance
Stripping agent for removing porcelain, investment material and metal oxides.
Advantages
Effective removal of fired porcelain in an ultrasound bath.
Removal of oxides on bonding metals.
Etching full porcelain inlays and crowns before final fixation.
Loosening investment material from cast objects without sandblasting.
Note
Not available in U.S./Canada.