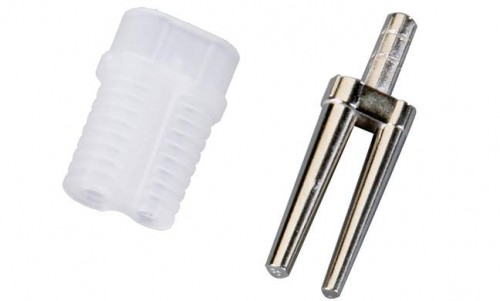 Bi-V-Pin with plastic sleeve – Removal with system
Function & Performance
No more deformation of your intricate bridge copings through sudden, erratic loosing of pins thanks to Easy Glide function.
Advantages
V-shaped profile also ideal when limited space is available.
Short friction path of 1 mm for safe removal of diverging dies.
Even friction thickness for all dies due to the relief gap.