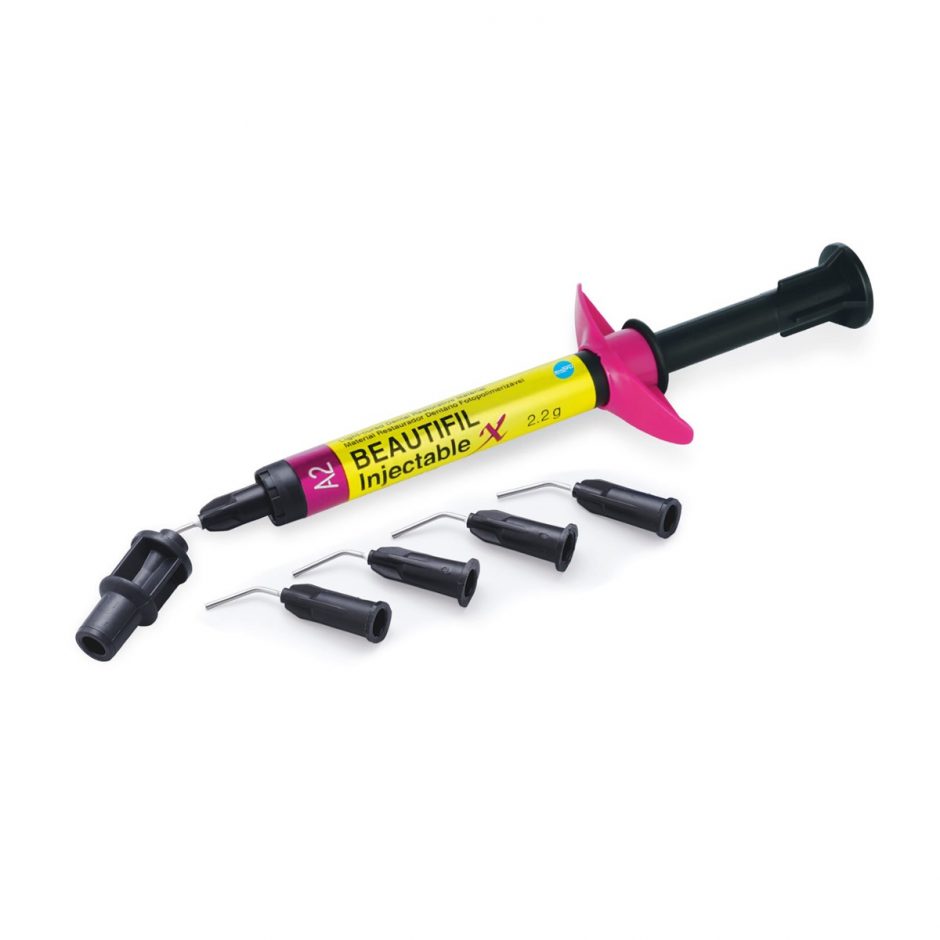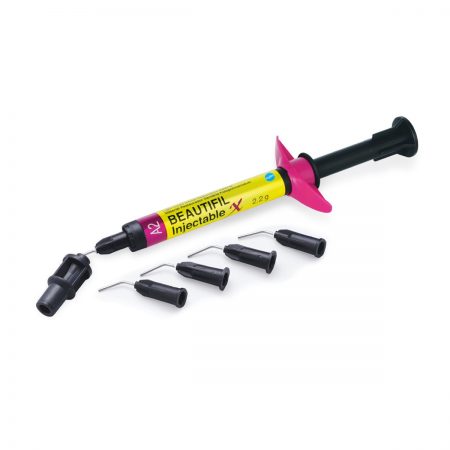 Beautifil Injectable X is re-engineered as the next generation of Bioactive Universal Injectable composite, signaling a milestone in direct restorative treatment.
Revolutionize your daily workflow by simplifying the restorative procedure and boost efficiency while saving time as you "Inject & shape".
Designed for life-like shade match, Beautifil Injectable X is ideal for restoration of all classes of cavities, minimally invasive cosmetic restorations, post-orthodontic corrections, tooth splinting as well as restoration of occlusal tooth wear.
Features
Predictable Aesthetics with effortless gloss and self-polishing capability
Convenience with the "inject as you shape" consistency
Time saving & ergonomic to enhance efficiency in everyday practice
Invisible restorations that seamlessly blend in with natural tooth margins
Remarkable strength & durability for Anterior & Posterior Restorations
Unique nano S-PRG filler technology imparts bioactive benefits: anti-plaque, anti-caries & acid-neutralising capabilities
Exceptional wear resistance similar to natural enamel
Custom designed, disposable Barrier Sleeves for Beautifil Injectable X provides additional protection against cross-contamination
Available in 15 Shades
Universal Dentin – SA0.5, A1, A2, A3, A3.5, A4, B1, B2, C2, D2
Opaque Dentin – SA0.5O, SA1O, SA2O
Enamel – INC
Bleach White – BW
Packaging
Box of 2.2gm syringe & needle tips x 5